a
is a character in
Romeo and Juliet
.
Appearance
Edit
DEAD U STUPID @$$Personality
Edit
I want Brian to fuck my ass
Relationship
Edit
Family Tree
Edit
Appearances
Edit
References
Edit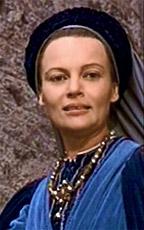 Lady Montague is a character in William Shakespeare's play Romeo and Juliet.
Lady Montague is Romeo 's mother and the wife to Lord Montague. She dies at the end of the play from grief over Romeo's exile.
Great Quotes
Edit
"Thou shalt not stir a foot to seek a foe." - Lady Montague, 1.1
"O, where is Romeo? saw you him to-day?Right glad I am he was not at this fray." - Lady Montague, 1.1
"Alas, my liege, my wife is dead tonight. Grief of my son's exile hath stopped her breath." - Lord Montague, 5.3
In Romeo and Juliet (1968), Lady Montague never dies, and appears with her husband at the end of the movie to honor Romeo and Juliet.